Cooling
GMB Water Pumps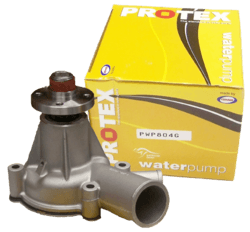 Protex Gold water pumps carry the most globally recognised quality brand in water pumps, GMB. This is easily identified from the "GMB" logo cast in the water pump body.
◾High Flow Design provides long lasting, efficient cooling
◾Designed for OE fit & performance
◾Factory lubricated for long-life
◾Precision ground shaft and hub
◾OE quality forged housing is specially formed to ensure maximum coolant flow
◾Precision Built and Balanced -Pressed on Impeller Increases Water Flow
◾Unique No-Sealant Required Gasket Makes Installation Fast, Easy and Leak-Free
◾Unitized Seal Protects Bearings - Provides Long Life, Leak-Free Performance
◾Factory Sealed Precision Ground One Piece Bearing Assembly.
Protex Radiators
PROTEX RADIATORS have a comprehensive and forever growing range available.
With proven quality and meeting OE standards Protex Radiators are setting the standard.
Protex Radiators are sourced from leading manufacturers.
Manufactured with aluminium cores and plastic tanks

Manufactured with stainless steel cooper coolers

Proven quality

Made to OE standards

The warranty applies for a period of 24 months from the date of fitment or 50,000 kms whichever occurs first

.
Tridon Radiator Caps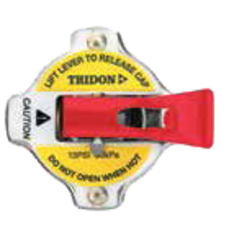 Tridon Radiator caps are manufactured to OE specifications and in quality accredited facilities.
The comprehensive range ensures maximum market coverage.
Tridon Automotive caps are manufactured using the highest quality components in ISO9001 / TS16949 quality accredited facilities

Tailored program dedicated to the Australian market

Complete range ensures maximum market coverage
Metal caps feature all stainless steel for optimum corrosion resistance and performance

Direct OE replacement products supported by accurate vehicle applications

Available in both recovery and non-recovery styles

Both metal and plastic designs for direct OE replacement
Tridon Safety Lever Radiator Caps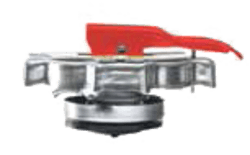 Suitable for performance applications

Lever prevents scalding and burns during cap removal
Mackay Radiator Hoses

Market leaders since their formation in 1932, MACKAY AUTOMOTIVE offer Australia's largest range of OEM quality radiator hoses.
The range is constantly being updated in order to meet increased demand for new vehicle applications.
Mackay hoses meet or exceed original equipment quality and are certified to international & individual vehicle manufacturer standards.
Tridon Thermostats and Gaskets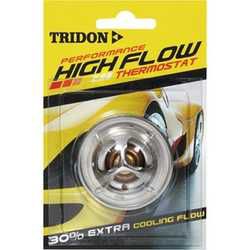 Performance High Flow Thermostat
High flow thermostats improve cooling system performance and are designed to interchange with the original thermostat. They are manufactured with a larger primary valve enabling up to 30% more coolant flow. High flow thermostats provide:
Increased cooling system efficiency

Even temperature control

Improved fuel economy

Reduced engine wear

They are ideal for high performance applications or where additional load is placed on the engine (e.g. towing)
Thermostat Gaskets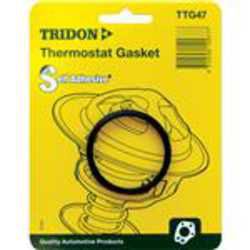 Paper or rubber 'O' rings
Comprehensive range to suit various vehicle applications