Filters & Service Parts
Sakura Filters
The Sakura range includes oil, air, fuel and cabin filters for most vehicles on Australian roads today.
With over 20 years' experience in the Australian market, Sakura is now well known and trusted for their high quality filters.
All Sakura filters are guaranteed free from defect and are made in an ISO/TS approved factory.
Sakura is a world-class quality filter specialist with a huge range. Offering one of the biggest ranges in the Australian filter market with more than 1400 part numbers now available.
Sakura offers a competitive price advantage, with no compromise on quality backed by its guarantee of all filters being defect free.
NGK Spark Plugs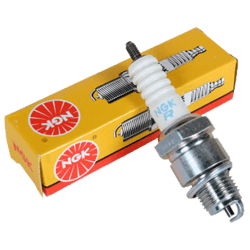 NGK have over 70 years of experience in spark plug manufacturing and we are a world leader in spark plug technology. We have an extensive range of spark plugs, each with their own unique characteristics specifically engineered to its vehicle application and they are designed to suit a broad range of vehicles on Australian roads. With our dedication to quality, outstanding reliability and state of the art manufacturing techniques, you can rely on NGK Spark Plugs.
Don't just ask for a spark plug, insist on NGK.
Tridon Wiper Blades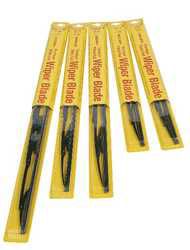 Tridon Wiper Blades are manufactured to the highest quality to ensure a crisp clean wipe. The low profile low lift design uses a galvanised zinc steel frame and stainless steel rivets for maximum corrosion protection, along with plastic bushes for a smooth operation, less noise and longer service life.
The range is available in 15 lengths, from 280mm (11") to 710mm (28"), each blade comes complete with adaptors to suit various arm style designs.
The Tridon wiper blade range uses O.E. metal rail style refills. The refill can be interchanged with Tridon narrow back refills in either metal rail or plastic once the original refill has reached the end of its service life.
The replacement Tridon wiper blade must be compatible with the vehicle's original wiper blade; the Tridon wiper range has been carefully researched and engineered to suit each specific application.
Also available are:
  

Plastic Back Wiper Refills

  

Metal Rail Wiper Refills

  

Tridon Flexblade